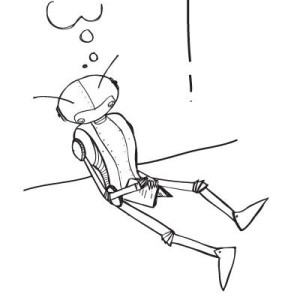 (Dreaming Robot Press Logo)
July has been a good month. After a year of no story sales, I received two acceptances in as many weeks! One of my main goals for 2014 was to make my first professional sale, and I am so excited that one of these two sales was to Dreaming Robot Press's new anthology, the 2014 Young Explorer's Adventure Guide! I don't know the release date yet, but I will update when I have more information. They will be hosting a Kickstarter soon as well, which I will be sure to link to.
I've also sold a story to T. Gene Davis's Speculative Blog. I'm so thrilled to be including among the many wonderful stories T. Gene Davis has published this year. Will update my blog when it is released.
In other news, I've decided to dive into another LitReactor course. I enjoyed Talking Scars so much that when Writing the Weird, taught by JS Breukelaar, popped up, I couldn't resist. The first lecture has already been amazing, and I look forward to seeing where the next 3 weeks will take the class.
Other than that, The O's are in first place in the AL East, The Strain on FX is pretty damn good, I'm enjoying The Leftovers on HBO, and what I've seen so far of the Fargo TV show really impressed me; I just wish it had stayed on On Demand long enough to catch the whole first season. Hopefully it'll hit Netflix soon.