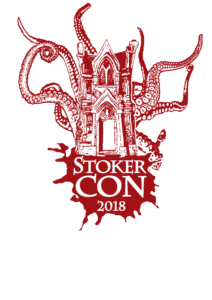 StokerCon 2018 begins on Thursday, March 1st. This will be the first time I have attended, and I'm really looking forward to it. I had so much fun at NeCon last July, which was a more intimate con it seems, so I'm very curious was a bigger horror con is like. I also look forward to seeing many of the new people I met at NeCon again.
I'll be reading at 4:00PM on Thursday, and as far as readings go, this is the most nervous I've ever been. Full list of authors doing readings can be found here: http://stokercon2018.org/the-convention/author-readings-and-signings/
If I have time, I'll make a post about the convention in March.
As far as typical updates: Still writing, still submitting, still birding, and the scariest thing in my life right now is how fast my son is growing up. But it's pretty cool too. =)