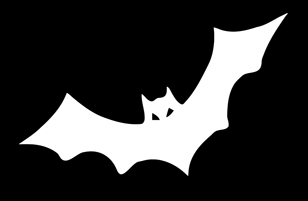 Next week I am leaving for Rhode Island to attend my first convention, NECON. Strangely enough, NECON takes place just across the Sakonnet River Bridge from Tiverton. I grew up on the Tiverton side, just off Main Road. Small world. I'll be driving to the con Thursday morning, from Baltimore, with the goal of getting some birding in before everything starts. We'll see if I can pull that off or not.
I'm excited and nervous to attend my first Horror Convention. I even got some new business cards printed up for the occasion, designed by my wife, Nathalie. The Camper List is chock full of writers who I've read and admired, and, in one instance, studied under. I can't wait to meet everyone. I am generally a pretty shy guy in situations like this, but I hope to step out of my comfort zone a little and introduce myself to as many people as I can. Feel free to come say hi to me, as well. I'll be the guy with the big beard and Baltimore Orioles cap.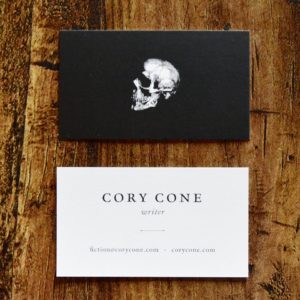 In other news, Issue Four of Phobos Magazine came out yesterday. It has my story "Three Thousand, Two Hundred and Eighty Miles to Boston" in it. The first draft of this one was written in JS Breukelaar's LitReactor course, Writing the Weird. This is the second story from that class to find a home. If you've ever considered taking that course, I say go for it!
As for the rest of life: Harrison is two now…WHAT? Birding is amazing (Life List: 145!), and new fiction is coming along slowly but surely. I'm realizing that adjusting to writing as a parent is a lifelong process, and that is okay.
Until next time.