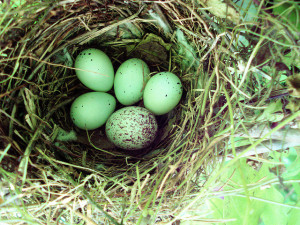 (photo credit: Julie Falk)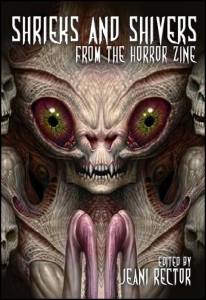 I am extremely happy to announce that my story The Nest has been added to the incredible line-up for the upcoming anthology Shrieks and Shivers from The Horror Zine. Jeani Rector of The Horror Zine is partnering up with Post Mortem Press to bring the anthology to life in early 2015. Check out the exciting table of contents below.
Shrieks and Shivers from The Horror Zine
COVER ART by Martin de Diego Sadaba
FOREWORD by Bentley Little
A WORD ABOUT ZOMBIES: Slow Zombies, Fast Zombies and Zombies that Play Trombones by John Russo
Fiction
TAPEWORM by Martin Rose
OLD HAUNTS by Nathan Robinson
"I'LL BE WATCHING" by William F. Nolan
NAILS IN YOUR COFFIN by Rachel Coles
PETE'S BIG BREAK by Joe McKinney
THEM by James Marlow
STASH HOUSE by Shaun Meeks
THE SAMPLE by Ray Garton
HARD RAIN by Bruce Memblatt
SQUATTERS by Elizabeth Massie
I STILL LIVE by Wayne C. Rogers
CENTER STAGE SIDESHOW by Christian A. Larsen
STALKER by Tim Jeffreys
FOR SHE IS FEARFULLY AND WONDERFULLY MADE by Tim Waggoner
RAMPART by Amy Grech
SOMNIPHOBIA by P.D. Cacek
FUNERAL MEATS by Kristen Houghton
TRANSPOSITION by Jason V. Brock
THE LAST BOTTLE by Dean H. Wild
THE WOODS by Nicholas Paschall
THE HOTEL SAN DIGOT by Joseph Rubas
DADDY'S GIRL by Lisa Morton
BLURRED by Matthew Nichols
THE HOUSE by Jonathan Chapman
THE NEST by Cory Cone
REFLECTOR EYES by Garrett Rowlan
WHAT HAPPENED IN VEGAS… by Rena Mason
PRIVATE FRANKS by Gary Robbe
ONE LAST TWEET by Eric J. Guignard
BECAUSE WHAT IS MINE IS MINE by Tom Piccirilli
CHICKEN by Geoff Nelder
I'll post again when the book is available.