A Priority at the Park
Five regular visitors of the park have been identified by Patterson Park Audubon Center (PPAC) and Audubon Maryland-DC experts as priority species. These are priority birds that may be most impacted by PPAC's various conservation efforts.
click to load full size image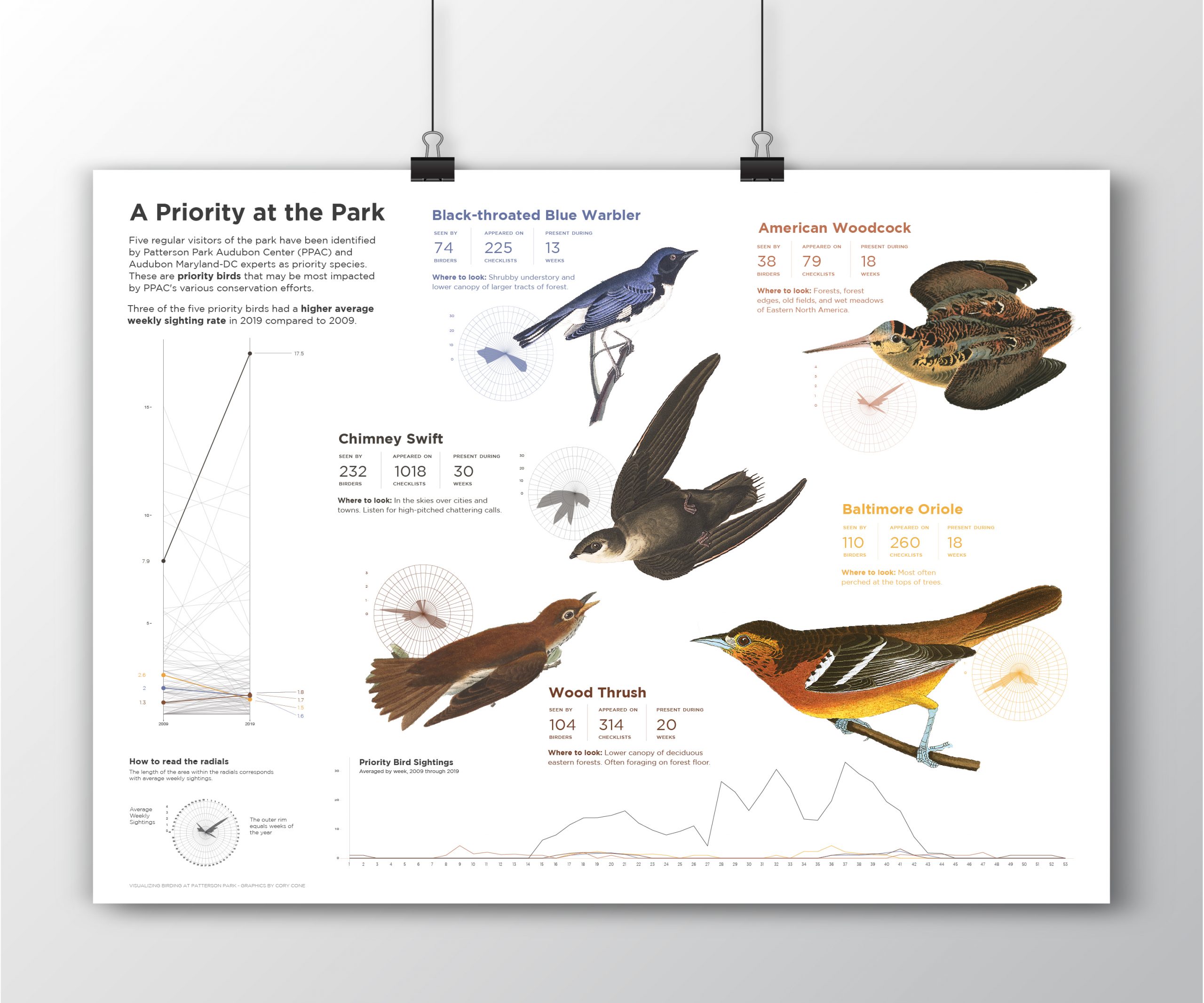 The Birds of Patterson Park
This dendrogram shows the full breadth of bird orders, families and species that have visited Patterson Park from 2009-2019, with a special focus on the five priority species.
click to load full size image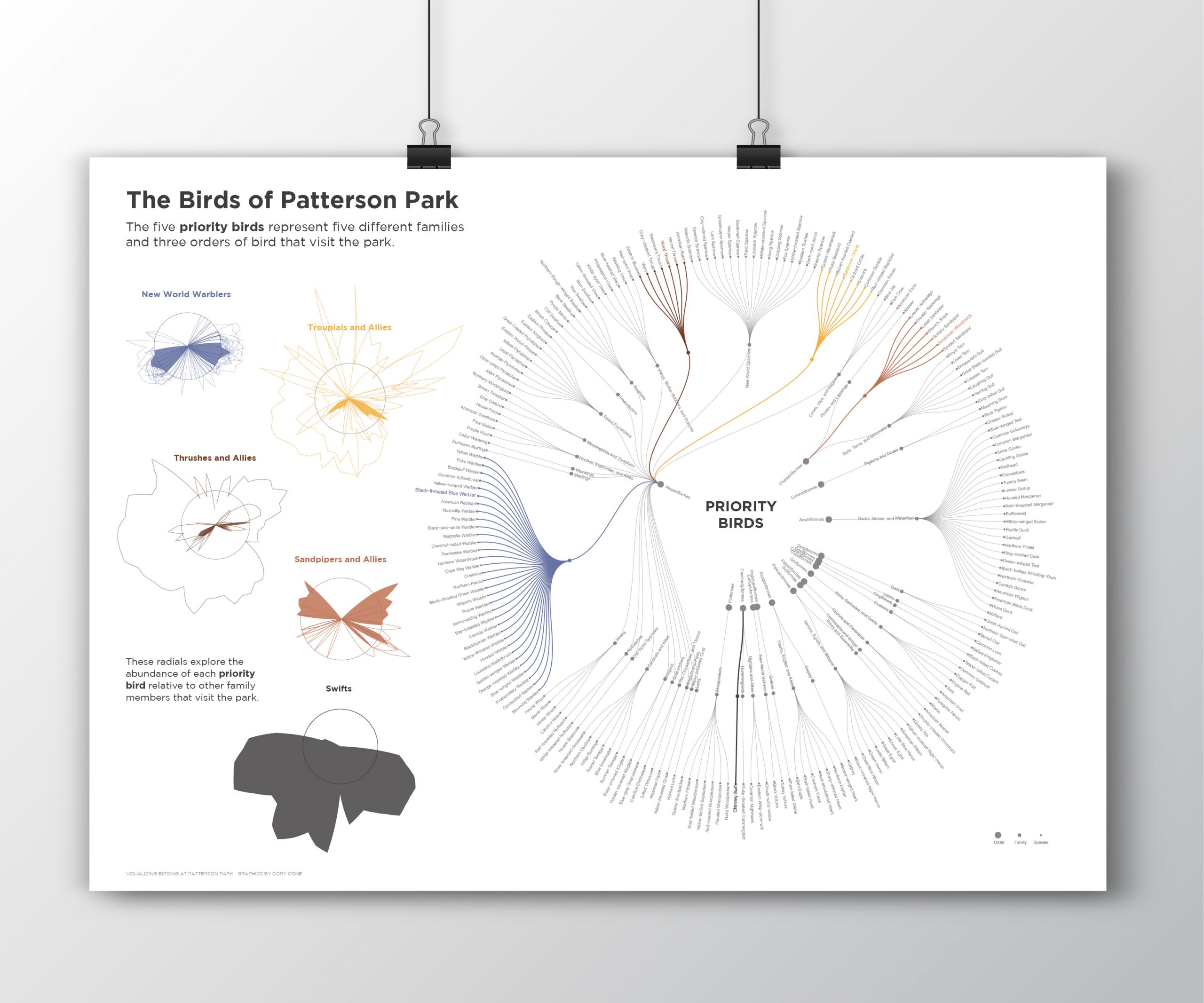 When They Are Here
Bird abundance ebbs and flows throughout the year, and each bird that visits the park has its own pattern of arrival and/or departure. Visualized, these create a 'fingerprint' unique to each individual bird.
click to load full size image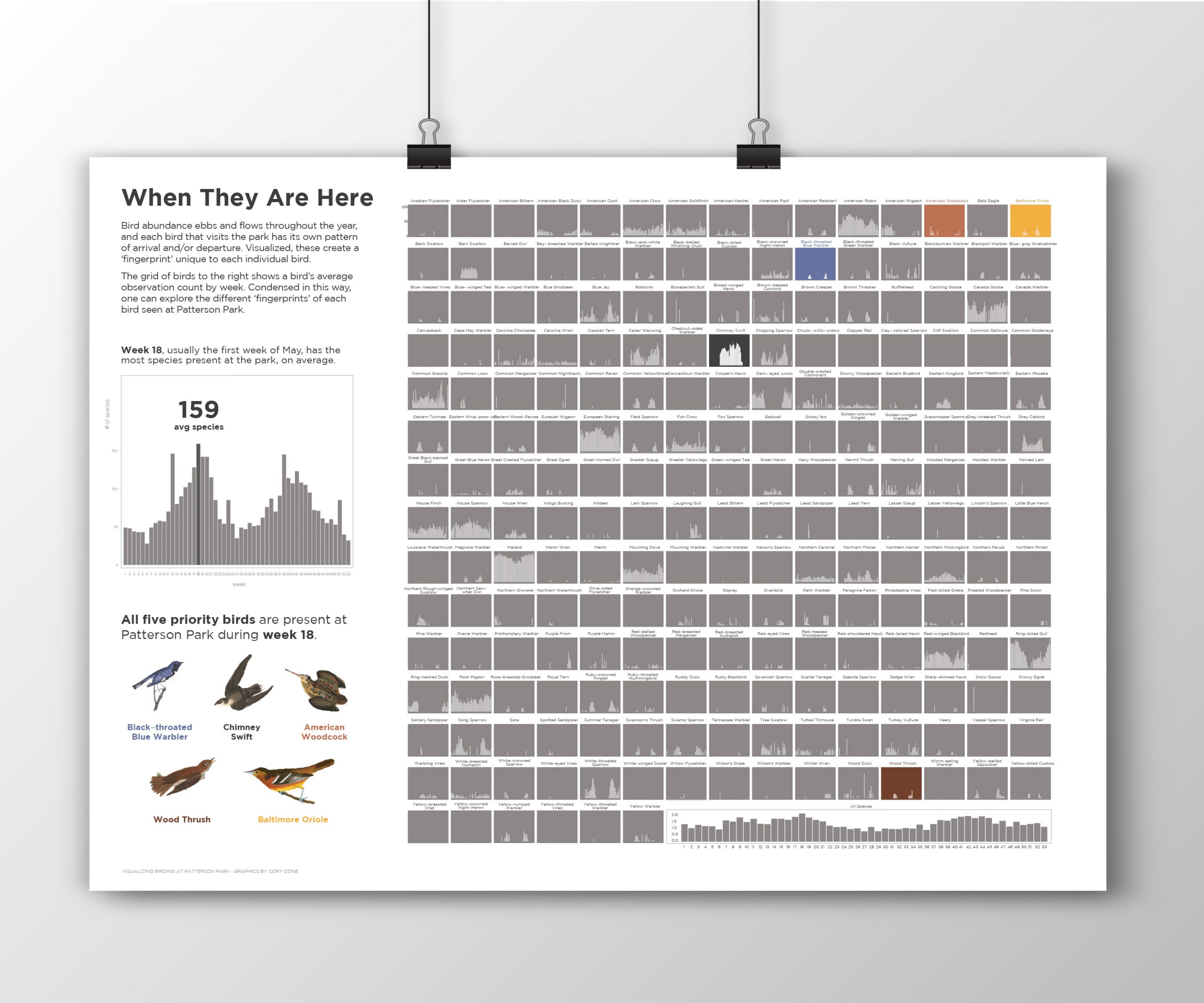 A Guestbook for the Park
An eBird checklist is like a guestbook. It may contain deeply personal reactions, especially if a birder has recorded a particularly rare guest. The data allows us to explore not only the birds, but aspects of the act of birding itself, by exploring the data of those who've 'signed' the guestbook.
click to load full size image