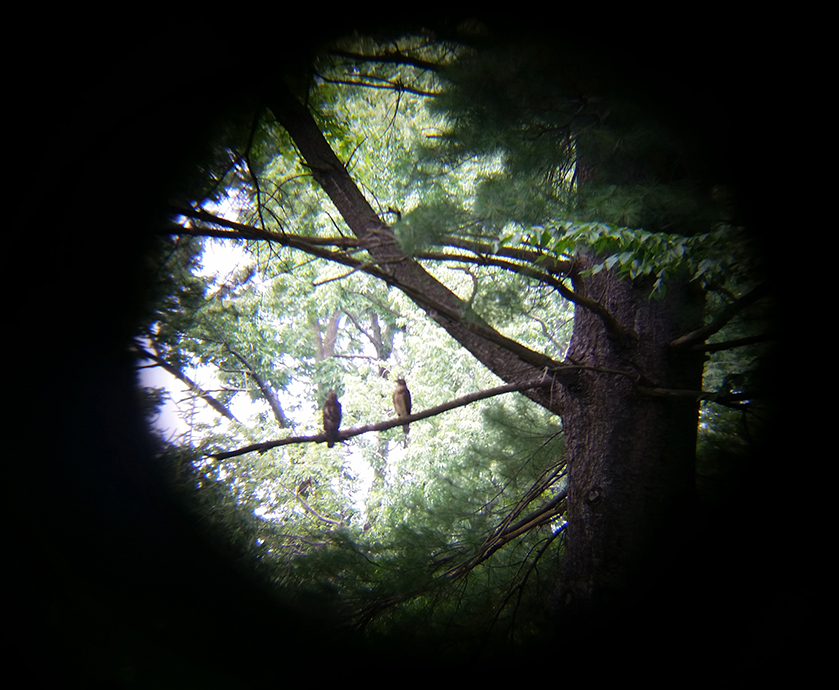 (Two Red-shouldered Hawks at Lake Roland, 7/15/16)
Work closed early on last Friday, so I took advantage and headed over to Lake Roland for some birding. I saw many more birds than I expected to for 2pm, including the above Red-Shouldered Hawks. I snapped that photo with my phone through my binoculars, and it didn't turn out half bad.
I also was able to do a quick sketch of the Great Blue Heron I saw, which I spruced up in Photoshop (with some help from Nat).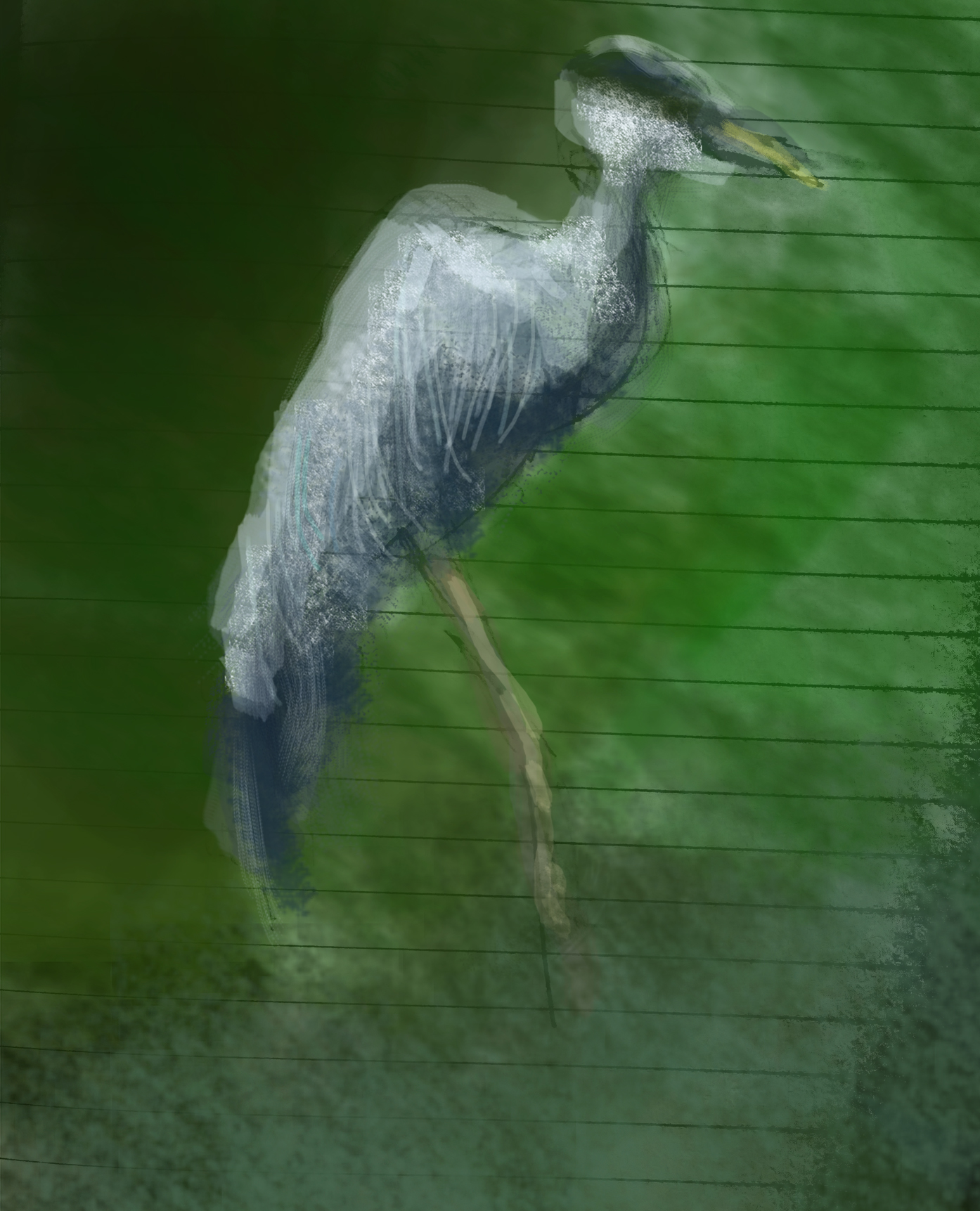 (Great Blue Heron, Lake Roland, 7/15/16)
Here's the full checklist from the afternoon:
Date: 7/15/2016
Location: Lake Roland Boardwalk/Park
Time: 2:oopm – 4:00pm
1 Great Blue Heron
1 Black-crowned Night-Heron
2 Red-shouldered Hawk
1 Red-tailed Hawk
2 Chimney Swift
3 Downy Woodpecker
3 Hairy Woodpecker
2 Eastern Wood-Pewee
3 Acadian Flycatcher
2 Great Crested Flycatcher
1 Warbling Vireo
1 Red-eyed Vireo
1 Carolina Chickadee
6 Tufted Titmouse
2 White-breasted Nuthatch
3 Carolina Wren
7 Eastern Bluebird
1 Gray Catbird
1 Common Yellowthroat
10 Northern Cardinal
1 Indigo Bunting
10 Common Grackle
2 Brown-headed Cowbird
3 House Finch
6 American Goldfinch